For many years, plastering walls has been the easiest way to make them look smooth and sharp, ready to be covered with paint, wall paper or tiles. However, plastering goes far beyond just being used as a finishing tool to make your walls durable. It is also an excellent tool for sound proofing your home and keeping unwanted sound out.
Many plastering companies now offer an effective and quick sound proofing system that you can rely upon to keep the noise down.
Do you live next door to people who play their music too loud at inappropriate times?
Do they have a dog that constantly barks when they are out?
Are they an elderly couple that tend to have the television turned up too loud so they can hear it better?
If the answer is yes to all of these then you can find that rather than getting into a domestic argument with them, you can benefit from the soothing qualities of sound proofing.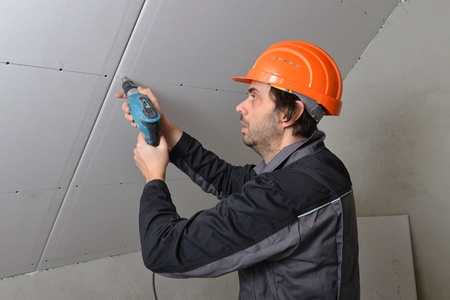 This helps to reduce incoming sound that is transferring from other rooms and indeed other houses, so if you are in a flat or live in a semi-detached or terraced house then you will find it a godsend when you can no longer hear every last word that your neighbour is saying or their television and music playing. If you have children, it will stop you from worrying about them making too much noise and annoying your neighbours. Having your home sound proofed can certainly add some time and cost to the project but the long term advantages will be worth it. You will not have to worry about the mess as we will certainly clear up after any job is finished leaving you home as tidy as we found it.
One thing that our many customers worry about when they have sound proofing installed into their home is the lack of space they will be left with. It is easy to imagine that you'll be losing a significant portion of the room however, with sound proofing plaster jobs you will only lose something under 7cm. This is absolutely nothing even if you have a medium sized living room, it can make it much easier to drown out the world around you and keep your home nice and quiet. Silence is golden as they say.
With more than 18 years of plastering experience, please consider letting Total Plastering give you the peace and quiet you deserve as well as having the perfect walls to decorate with. We can assist you with any sound proofing solutions at a reasonable price.
A simple and easy installation process
Cost-effective solution that leaves your home more valuable than before
An easier, more comfortable quality of life
Friendly and Reliable Installers
We complete the whole project from the design, install and completion
So if this sounds like something you think your home could benefit from and you live in Essex then we would love to hear from you. Simply contact us as soon as you can and we can start soundproofing your home without breaking the bank or decreasing the size of the rooms.